Welcome to Department of Physics
---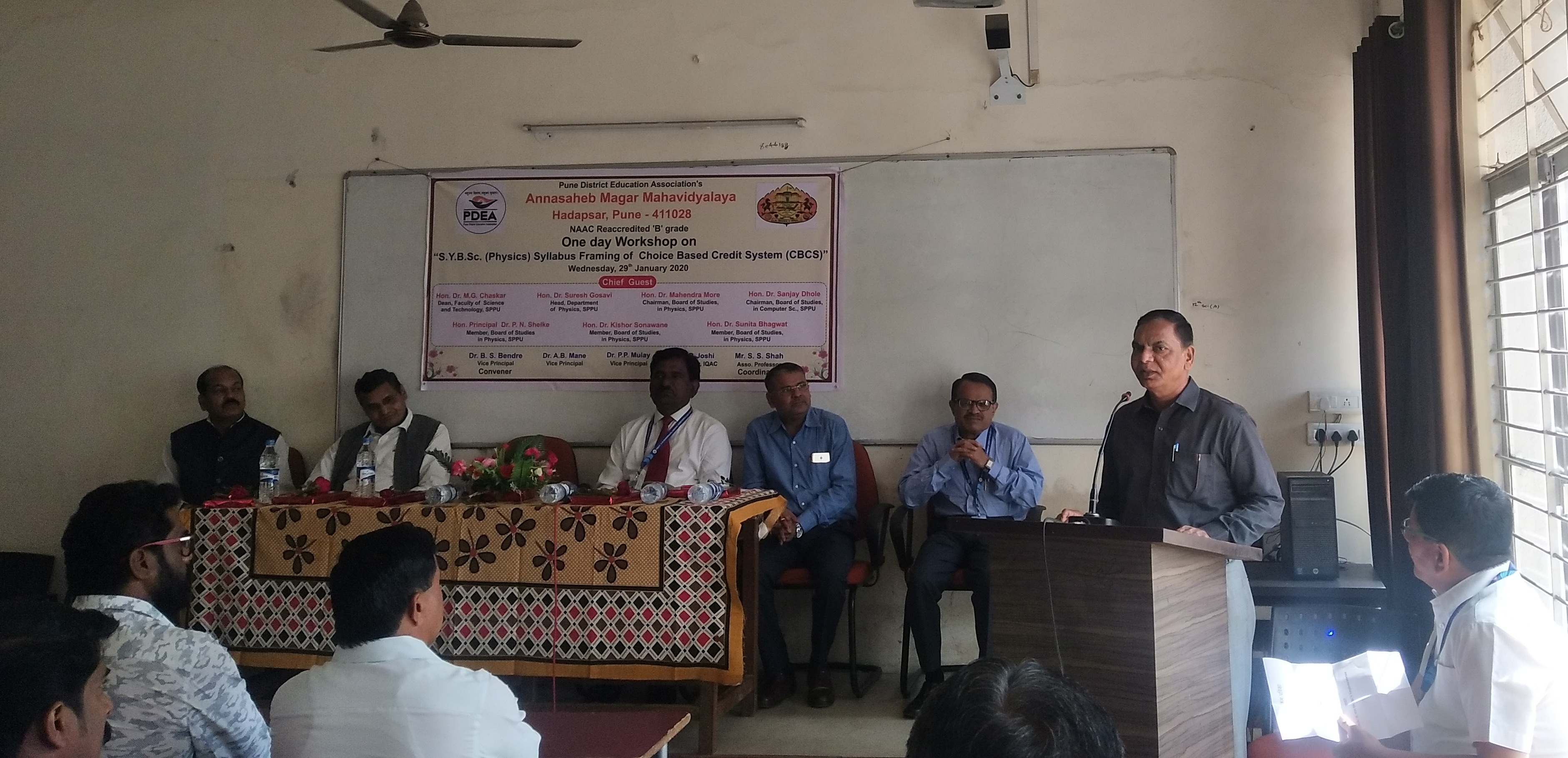 'Workshop on Syllabus Framing'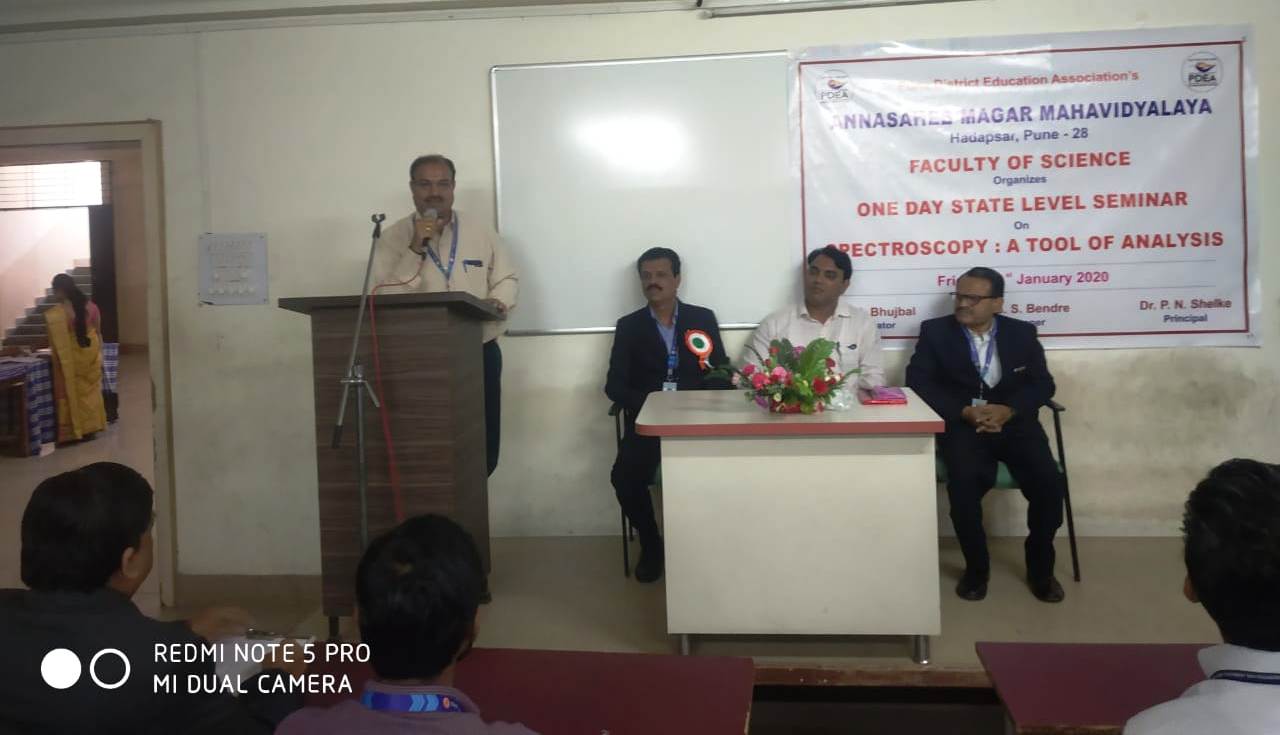 'Seminar on Spectroscopy : A Tool of Analysis'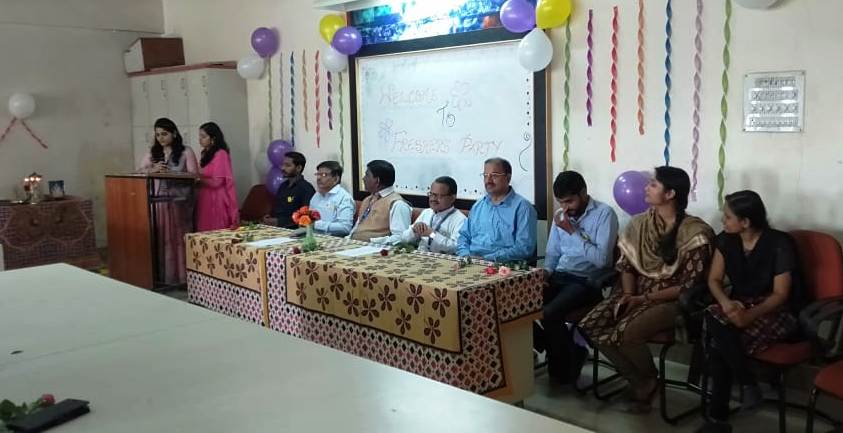 'Farewell Function'

'Workshop on Syllabus Framing'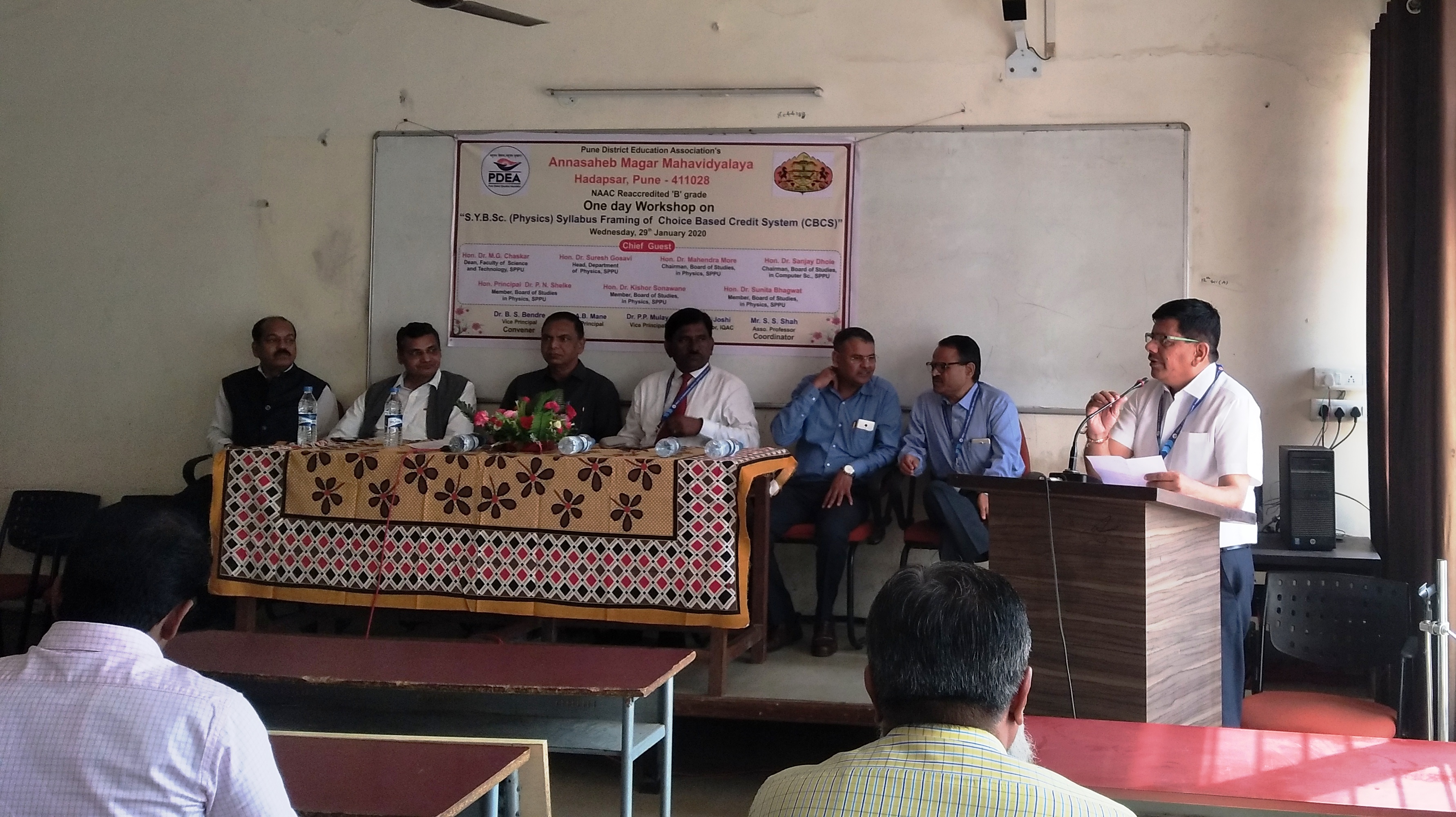 'Workshop on Syllabus Framing'
Department Highlights and Activities
The Department of Physics, established in the year 1986, runs an academic program viz. B. Sc. (Physics). The department was introducing M. Sc. (Physics) program from the academic year 2012-13. The Department of Physics boasts a faculty of inspiring teachers, creative students, and an equally accomplished alumnus. The faculty in the Department of Physics are strongly believe that desire may be the key to motivation, but it is determination and commitment to unrelenting pursuit of our goals and excellence that enable us to attain success. As pointed out by Albert Einstein that ?the supreme art of the teacher? is ?to awaken joy in creative expression and knowledge?, the faculty of Physics Department dedicate themselves to and strive for excellence in teaching and research. The Department is equipped with excellent infrastructure and latest books in the field of Physics. we ensure that apart from imparting strong theoretical foundation, we also provide students with laboratories that are fully equipped with latest facilities and instruments so that they can gain knowledge and expertise by conducting experiments on Mechanics, Optics, Electronics, Microcontroller Programming, Computational Physics, Energy studies, Material science, Nanophysics, etc.
Physics department is applied for recognized research center from the academic year 2020-21 in Physics of Savitribai Phule Pune University, Pune. Some teachers are recognized guides for the M. Phil. and Ph. D. degrees. Several projects are completed by B.Sc, M.Sc. Students and faculty. Faculties of department are actively engaged in research and publishing papers in revived International Journals, Seminars and Conferences.
Name

Qualification

Designation

Experience in Years

Dr. P. N. Shelke

M.Sc., Ph.D.

Principal

28

Dr. B.S. Bendre

M.Sc. Ph.D.

Vice Principal, Asso. Professor

34

Mr. S. S. Shah

M.Sc.

Asso. Professor

29

Dr. R. P. Joshi

M.Sc., M. Phil., Ph.D.

Asst. Professor

25

Dr. R.U. Mene

M.Sc., B.Ed.,

M. Phil., Ph.D., SET

Asst. Professor

08

Mr. V.Y. Kumakale

M.Sc., NET

Asst. Professor

02

Mr. P.G. Ghule

M.Sc., SET

Asst. Professor

01

Ms. S. V. Sutar

M.Sc.

Asst. Professor

05

Ms. A.S. Dhakane

M.Sc.

Asst. Professor

01

Ms. S.M. Pawar

M.Sc.

Asst. Professor

01
One day Seminar: One day seminar is organized every year on relevant topic so as to make the teacher participants and students aware of the new trends and happenings in the subject.
Guest Lectures: Guest lectures of eminent personalities on important and diversified topics are organized every year for the benefit of the students.
Participation of students in Seminar: Advanced learners are encouraged to participate in the seminars/workshops organized by other colleges.
Remedial Teaching: Remedial Teaching is practiced for the benefit of all students including the students from reserved category.
Add on Courses: 1. Problem Solving in Physics.
Students Activities: Students? seminar, group discussion, mini projects, computer assisted activities, home assignments etc. is a regular feature of the Department.
PTA/Alumni Meet: The PTA/Alumni meets are organized every year and feed back is obtained in the prescribed format along with oral interactions.
Study Tour/Visit: Study tour/visit is organized every year so to observe the actual functioning of the important scientific institutes of National and International repute.
Placement Cell/Scholarship: The department encourages students, seeking job, to participate in the activities organized by the College Placement Cell. The department also provides necessary support to avail the various Scholarships.